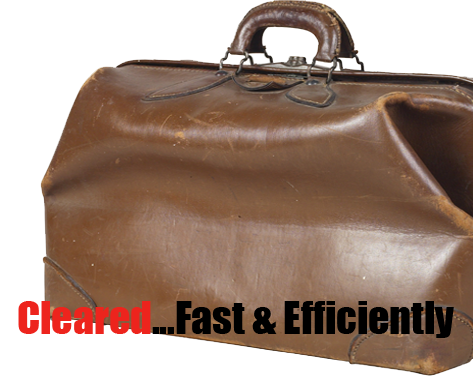 A Merchandise In Baggage clearance (MIB) is the official name for commercial goods or samples which are imported or exported by passengers in their accompanied baggage (hand carried). The term refers to goods which are being transported either upon your person or in your suitcase/luggage.
MIB refers to goods which are:
(a) not in free circulation in the European Community (EC) or goods that are in free circulation prior to export
b) carried by passengers in accompanied baggage for trade or business use
(c) not recorded on the ship or aircraft manifest as freight, and
(d) not the personal property of the passenger.
MIB goods include the following:
goods acquired for your company

goods for sale

spare parts

trade samples, etc.
whether or not they are:
permanently imported/exported

temporarily imported/exported

in transit

liable to customs charges
All commercial goods carried in your baggage must be declared in the Red "Goods to Declare" Channel when you arrive at the airport.
If you fail to go to the Red Channel and declare your goods you may lose the goods and be fined or prosecuted.
Due to legal reasons, the Customs officers are not allowed to assist you in completing the form(s) you require. Fortunately we specialise in producing all the paperwork you will require in order to securely import or export your hand carried goods through UK Customs.
For and help or advice, please call us now on 0044 (0) 1753 685 686